Last year I canned Pickles with my mom who's a canning pro.
But, it was my first time.
She got me all the canning stuff for my birthday
and showed up with some giant bags of pickles and beans.
We spent hours in the kitchen chatting and canning.
It was a perfect, lovely afternoon.
Best of all, my kids LOVED them.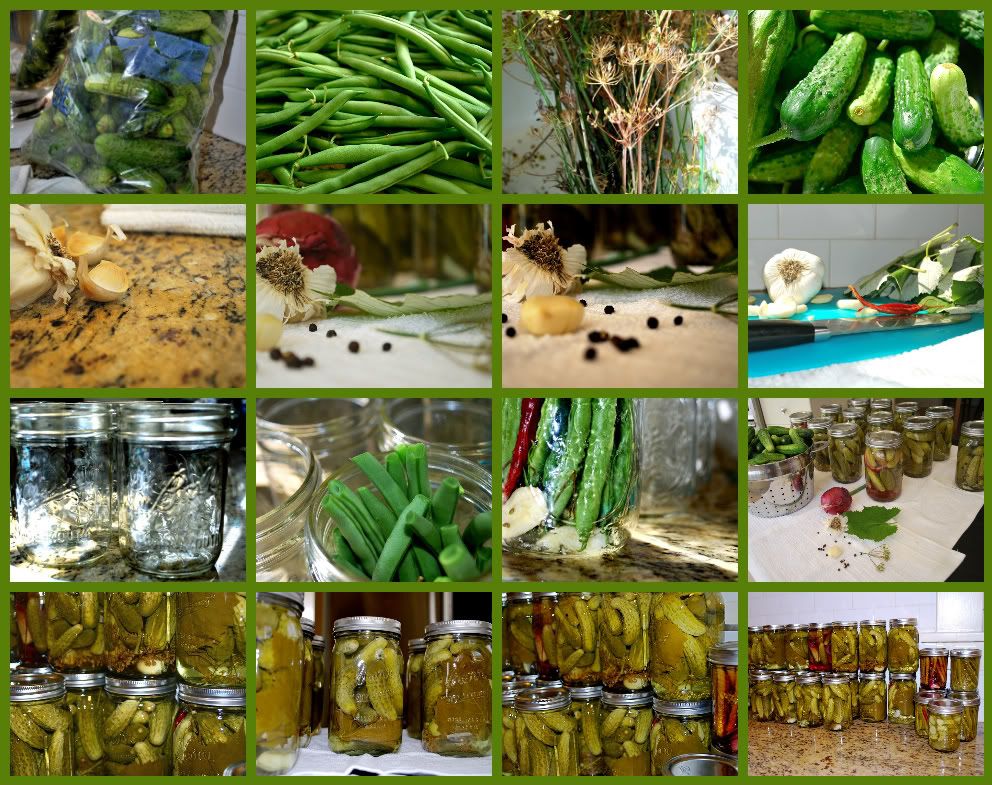 This year, I want to use my home grown stuff.
I'm craving some pickles and an afternoon in the kitchen with my mom!